OUR TRIP NORTH

Veterans' Day Weekend 2002


Monday, November 11, 2002


Howie's Backyard,
Mavis and GOOD BYES


Page 8
Lenny and I planned to head for home by noon Monday. We had nothing planned in the morning so I went out back to take a few pictures. Then Vickie offered to drive us around looking at the fall trees. (I'll be making some web pages with those shots soon.) When we returned to their house we were in the back yard again watching Mavis swim. Told you she's a show off!

Check out them oranges!




They also grow pomagranates




Mavis loves to swim!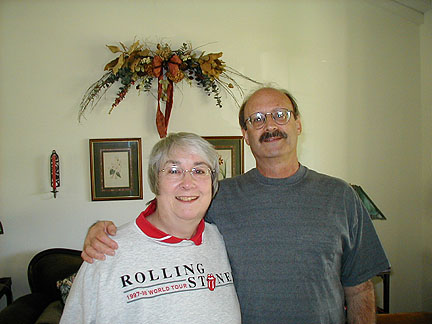 At Casa De Fruta Coffee Shop for lunch on the way home.