Our Trip
to
Issaquah, WA
Geoffrey and Tera's New Home
Page 2 - Saturday, February 17, 2001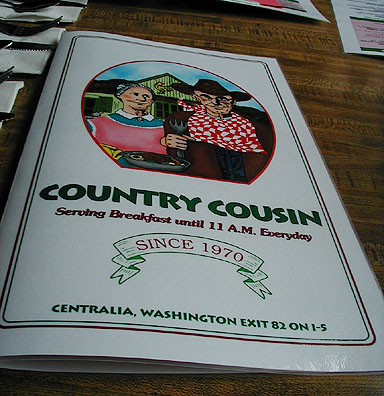 We set out fairly early in the morning and didn't stop till Country Cousin
in Centralia. Cockadoodle Doo!!! It was yummy!




I thought the silverware setup made a nice pattern



Tera was giving her choice a lot of thought!



Geoffrey too!




They had a great decor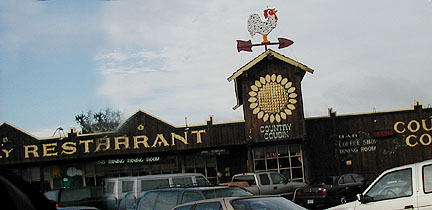 Country Cousin - home of the giant chicken! hahaha




We were off again headed to Longview . . . I was sitting in back . . .
(I had to take pictures of something . . . )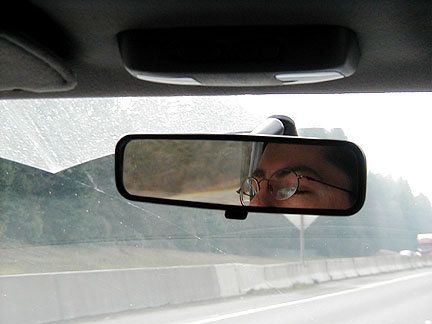 Geoffrey concentrating on driving




Grandma Iddings' flower garden - really pretty flowers!




Don't know what happened here, but I kinda like it!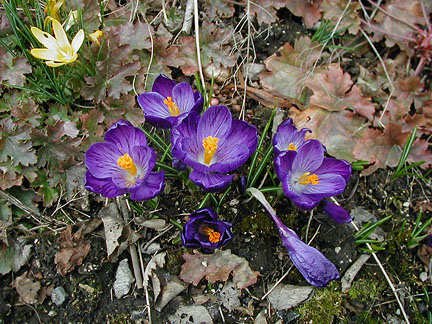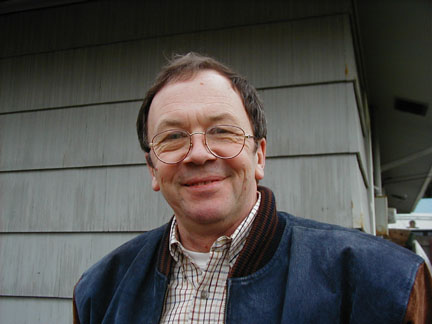 John was giving us a tour of the yard and gardens





Looking across the street





Looking down the street





Grandma Iddings' house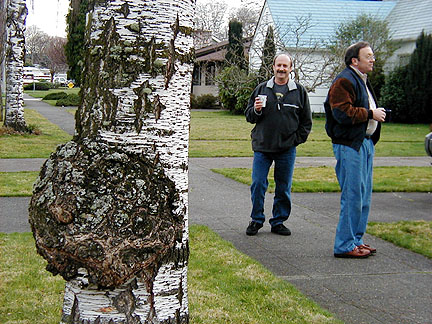 This tree has some major growth!





Geoffrey and Eddie




Ah . . . Geoffrey . . .





Betty, I totally see Lizzie in you here!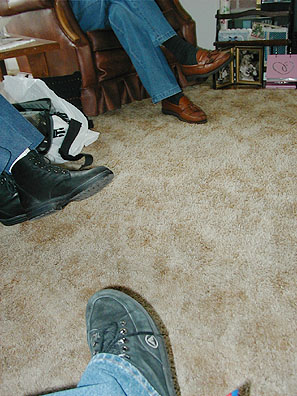 Our feet!



Mine are the BRITE WHITE shoes that never get worn!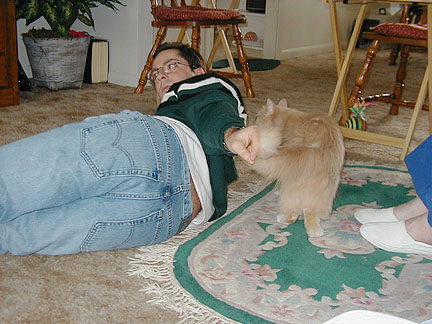 Eddie, pretty girl! Geoffrey, gooh boy!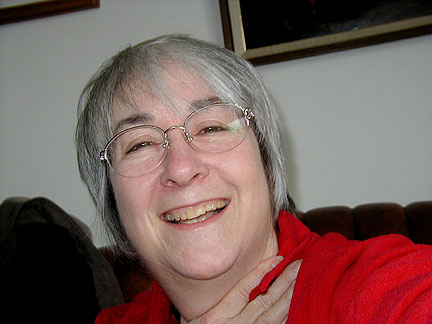 Self portrait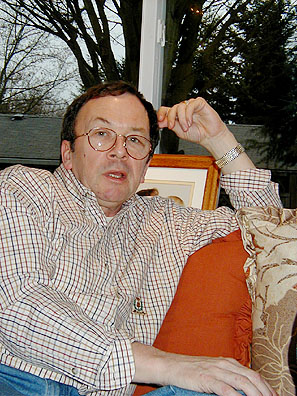 John at his house. We all went there after Grandma Iddings' house.
Finally got to Tera's house, and it's beautiful!
The Mc Nallys came to visit us at the Hausners.
First time we're seeing them in 8 years!



The Hausners took us to dinner at The Keg, in Vancouver, WA
Yummmmm!!! Thank you again for the great dinner!
(Wish I had kept it longer . . . )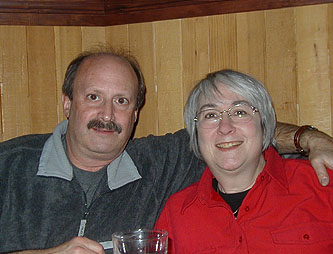 Click to see Issaquah, Friday, February 16 - Page 1
Click to see Issaquah, Saturday, February 17- Page 2
Click to see Issaquah, Sunday, February 18 - Page 3
Click to see Issaquah, Monday, February 19 - Page 4