July 4th, 2002
Page 5





Ooooooooooo!!!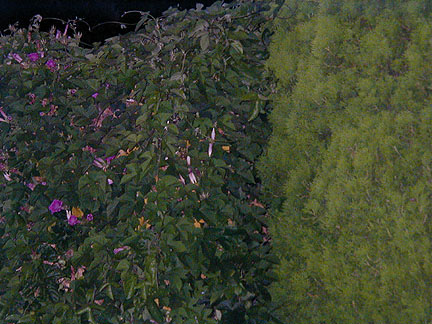 Koko? Where ARE you? I was going to take your picture!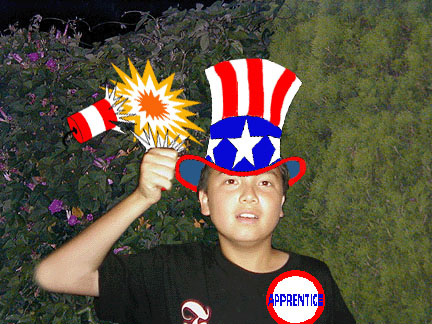 Oh, nevermind! I don't really need you.
I can put you wherever I want, Apprentice!
And I'll let you know when you're old enough to light the fireworks! :-)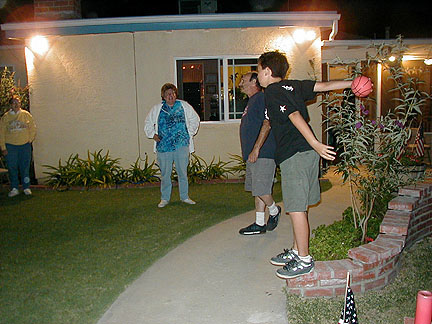 OK, let's EVERYBODY sing along with Kate!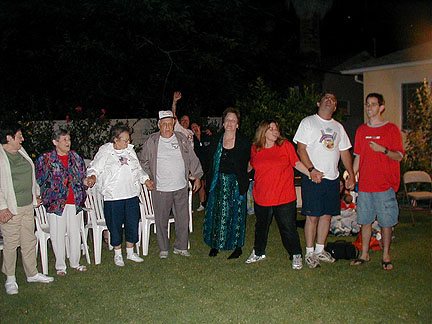 God bless America . . . .




Yo! Dan and Lisa back there!
I SEE you!




. . . stand beside her and guide her . . . . da da dah da da dah da da dahhhhh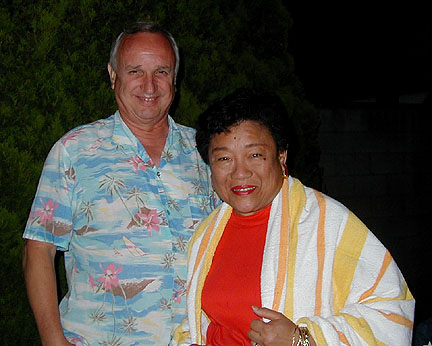 First time in a long time it was cool July 4th evening.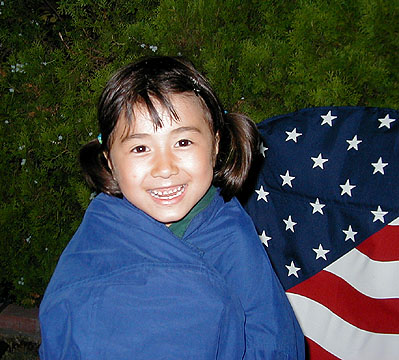 Not COLD! Just cool!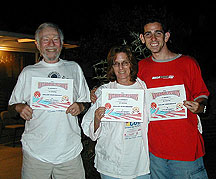 Good try, Larry . . . but it was JUSTIN
who won honorable mention!!!
And the Honorable Mention certificates go to: Justin, Sharon and Matthew
Placing 3rd and winning some kind of red, white and blue
candy, are: Jim, Misako and Marlene!
Our 2nd place winners were: Larry, Daniel and Judy




They won some cool red, white and blue shirts!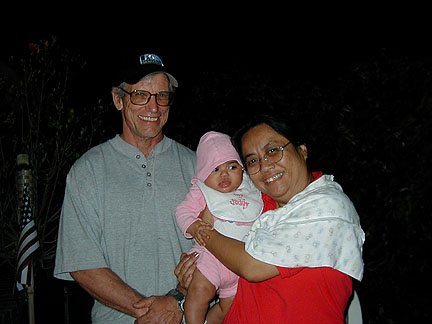 They are not game winners,
but they've got their own special prize!
And without further ado, the 1st place winners, of Lenny and Helaine's
24th Annual 4th of July Games,
and proud new owners of red, white and blue towels, are:
Travis, Koko and Auntie Mae!!!
Let's give it up to them!!! Yaaaay!!!!! Hooray!!!
Here's TWO shots of all of our winners!
Please look at your favorite one!

Ya think Dan looks like Pillsbury?





Uncle Lenny




After the party . . .


Return Home
Special Events Page
July 4th, 2002 - Page 1
July 4th, 2002 - Page 2
July 4th, 2002 - Page 3
July 4th, 2002 - Page 4
July 4th, 2002 - Page 5