LAS VEGAS 2002

Saturday, August 31 - Monday, September 2




HEADING HOME
MONDAY, SEPTEMBER 2, 2002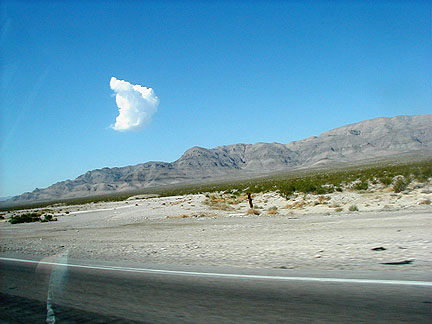 The ride home was pretty uneventful. We saw
lots of desert. Hey, there was that tiny cloud!




We also saw "the tallest thermometer in the world"!!!
And it read 99 at 9:45AM!!!




We stopped off for A&W Root Beer Floats and Shakes
in the middle of nowhere.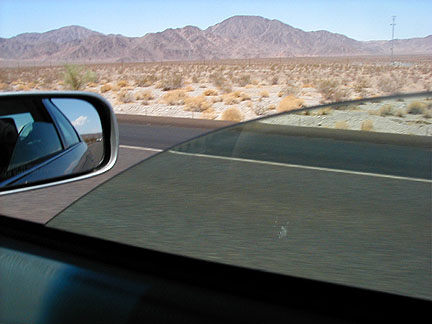 And then watched as the desert flew by . . .