LAS VEGAS 2002

Saturday, August 31 - Monday, September 2


SHOTS AROUND VEGAS
Sunday, September 1, 2002
On Sunday Lenny, Sandi and I went "exploring". First we went to Madame Tussaud's Wax Museum. Click the link to see my pictures from there. Eventually, we got to the Mirage Hotel to see the Royal White Tiger exhibit which you can see by clicking the link. I took lots of other pictures while wandering around Vegas. I've stuck a bunch of them here. When I have several from the same place, you may see a box around a photo. If you click that photo, you can see more pictures on a different web page. And remember, they're MY pictures so make sure you see them ALL!!! hehehe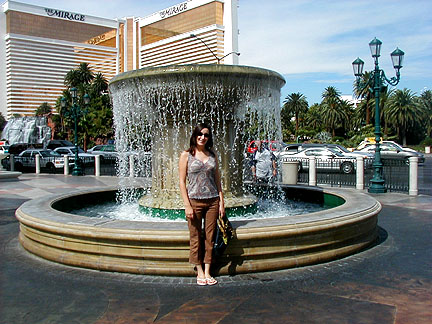 Fountain at the Venetian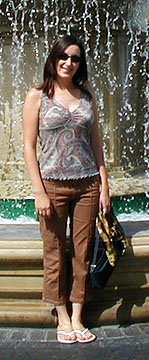 A "statue" at the Venetian





OK, he's not a REAL statue . . .




Inside/outside at the Venetian





You can't tell here, but these banners looked very regal.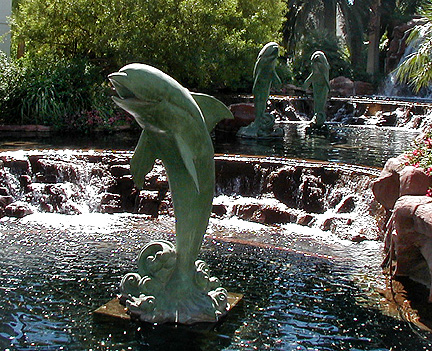 We saw this beautiful "fountainscape" at the Mirage.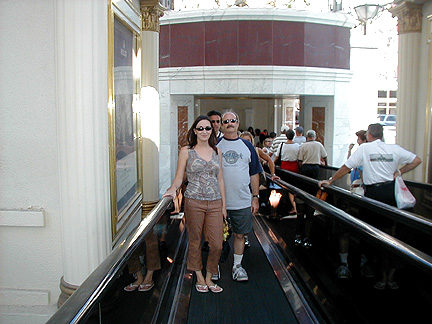 Many places in Las Vegas have
moving sidewalks. I LOVE them!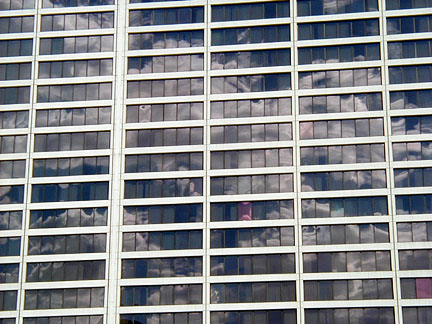 Reflection





On a high ceiling at the Bellagio.





Bellagio's incredible Conservatory & Botanical Gardens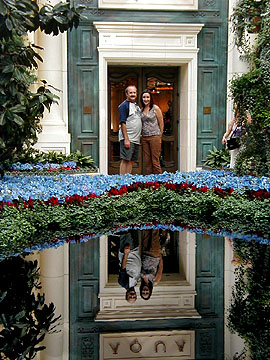 The garden and reflecting
pool at Bellagio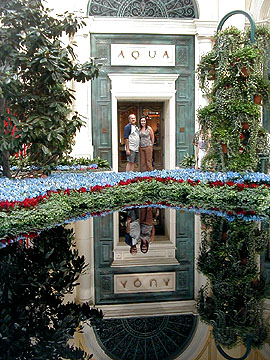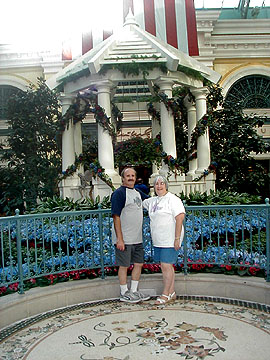 Us with the gazebo at Bellagio





Art for sale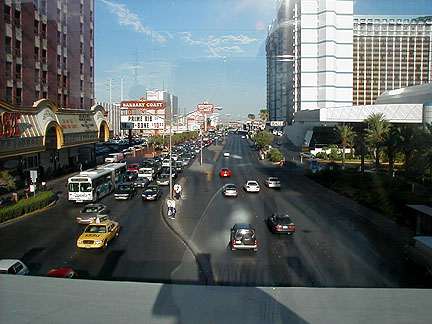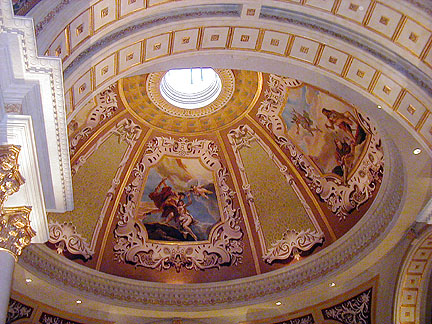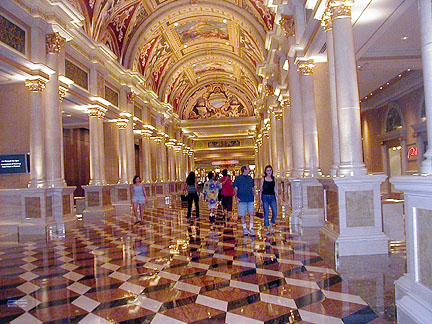 he