Well, you can almost see all of us in this cool mirror.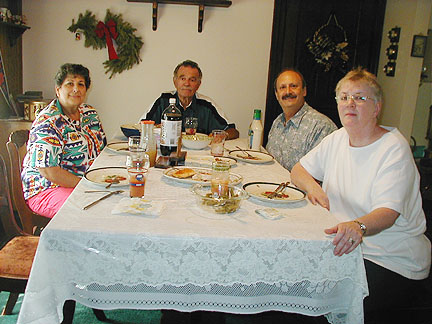 Here's the gang minus me.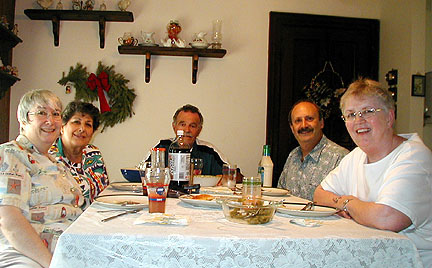 Now here's me too! (Love that timer!)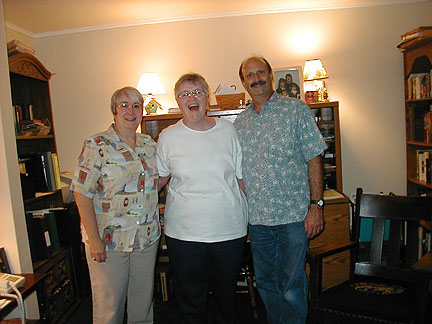 Kay showed us her new room that the car
that crashed into her porch built.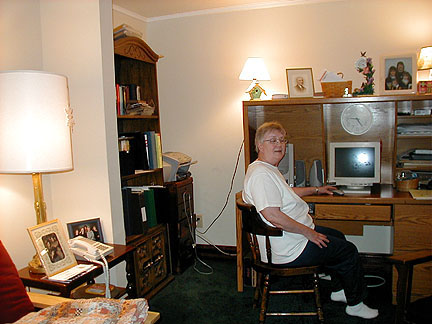 Here's her computer set up where she'll be emailing me from!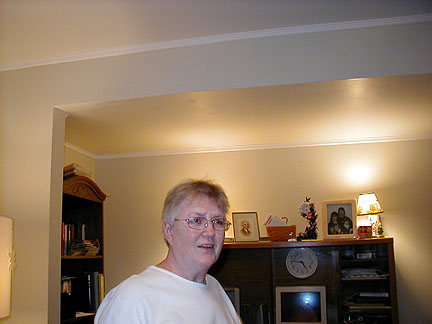 I stuck several of the previous pictures together so
you can see what the new room looks like all together.
(Please excuse the curves.)




That's right, print your email address CLEARLY!




One last shot at that mirror




Kay, did you get that from us? Ours is gone . . .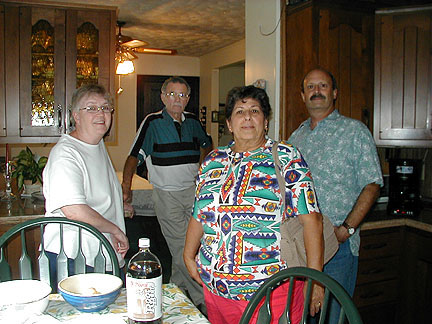 Just before we hit the road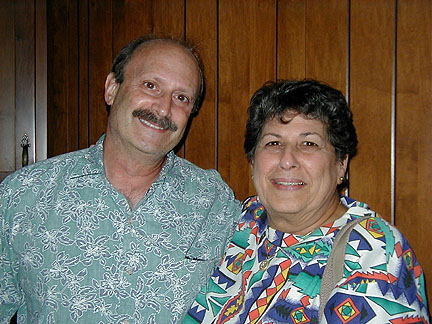 Check out this Kay's cool OLD garage
with the original sliding doors . . .




along with the new modern electric door built into the side!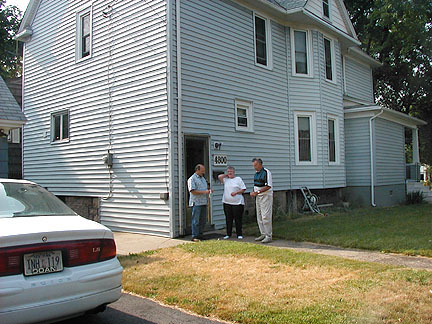 Final good byes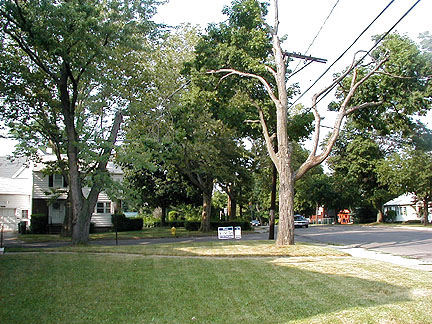 Kay's neighborhood