ENGLAND 2001


Mevegissey


Monday, July 23, 2001



Page 11
Mevagissey, in Cornwall, is a typically quaint Cornish fishing village which has an inner and outer harbor from which the thriving fishing industry still operates.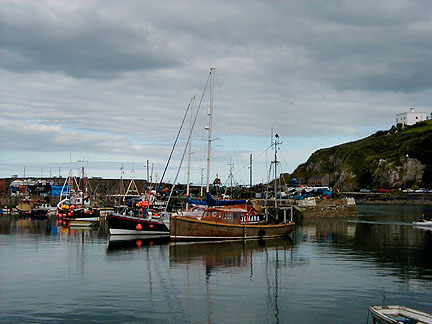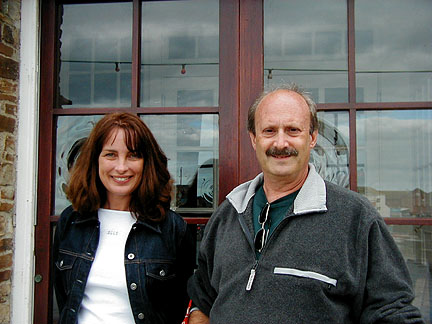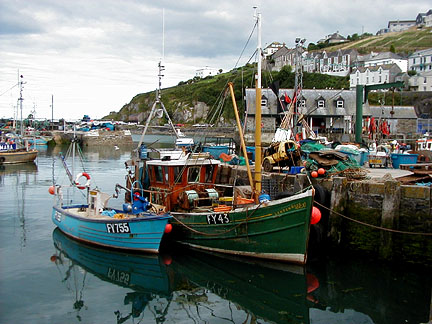 This kid saw me taking pictures and yelled to Vinny about it.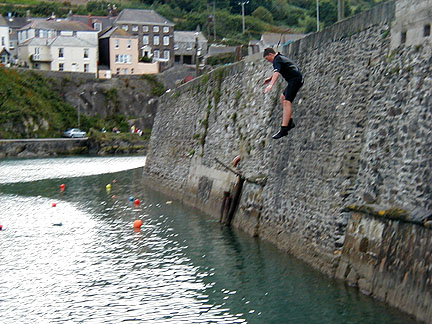 Now Vinny and his friends want to give me some really good photo ops.
"No problem, we jump from here all the time!"





Christine was sure their "mums" were going to come after
me for encouraging these kids in their "dangerous" escapades.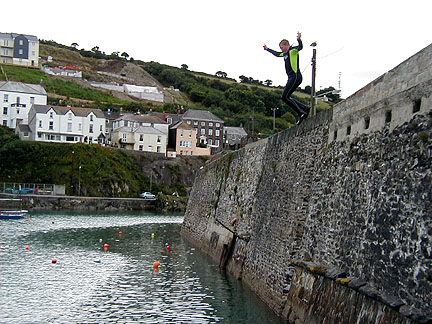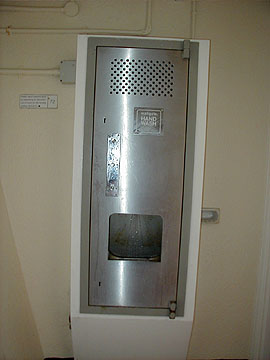 They have some really interesting things in England,
and many of them show up in the bathrooms (loos).
Push the top botton - out comes soap.
Push the middle botton - out comes water.
Push the bottom button - out comes warm air to dry
your hands.

Cool, huh?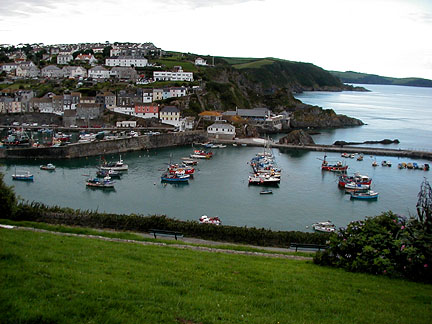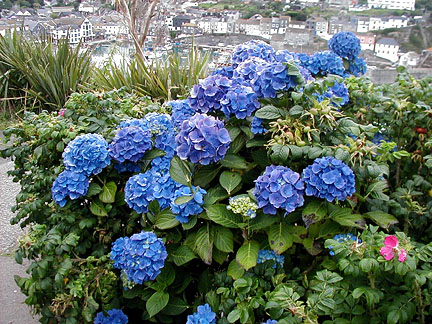 These hydrangeas were beautiful and really BLUE,
but they were not just here in Mevagissey.
We saw them throughout our travels of Southwest England.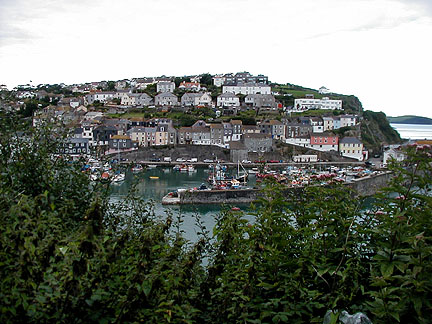 Everywhere you look in Mevagissey, is like looking at a painting.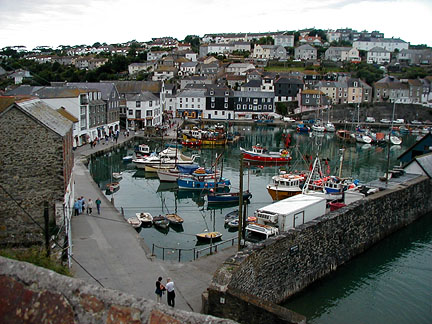 Now this pub is the place to order Fish 'N Chips!






Cute couple we spoke to at the pub. (She's an "Essex Girl".)
Page 1 - Lenny and I Leave LAX - Wednesday, July 18, 2001 - 11:35AM
Page 2 - Hanging Out with David Near Hyde Park- Thursday, July 19
Page 3 - Finally at Christine's House! - Thursday, July 19 - Friday AM, July 20
Page 4 - Stonehenge - Friday, July 20
Page 5 - The Thorntons - Friday, July 20
Page 6 - Dartmouth - Friday, July 20
Page 7 - Start Point Lighthouse - Saturday, July 21
Page 8 - Dartmoor - Sunday, July 22
Page 9 - Whitecombe in Moor and Dartmeet - Sunday, July 22
Page 10 - Plymouth and Higher Kestle Farm - Monday, July 23
Page 11 - Mevegissey - Monday, July 23, 2001
Page 12 - The Eden Project and The Lost Gardens of Heligan - Tuesday, July 24
Page 13 - Charleston, Tuesday, July 24 & St. Michael's Mount/St Ives-Wednesday, July 25
Page 14 - Private Tin Mine, Roman Ruins, Pendeen Lighthouse,
Geevor Tin Mine, Coastal Path - Thursday, July 26
Page 15 - Kieren and Thomas join us - Thursday, July 26
Page 16 -