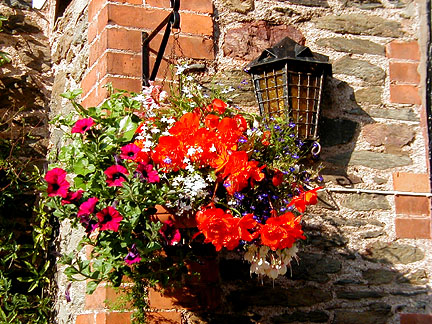 There were flowers EVERYWHERE at Glenville House in Lynmouth!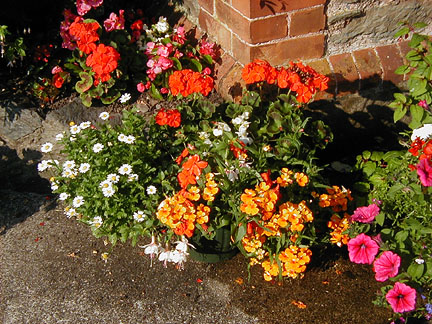 The flowers were PERFECT and beaturiful!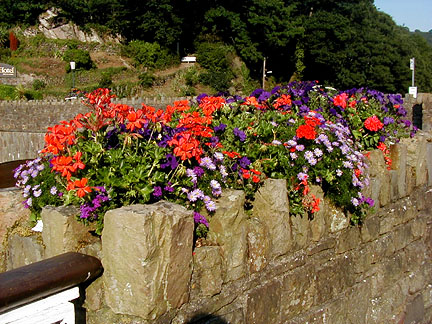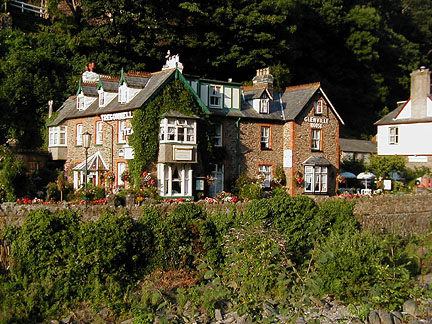 We stayed at Glenville House (on the right)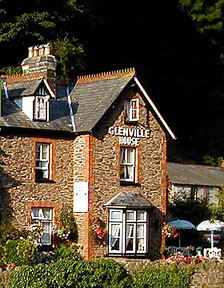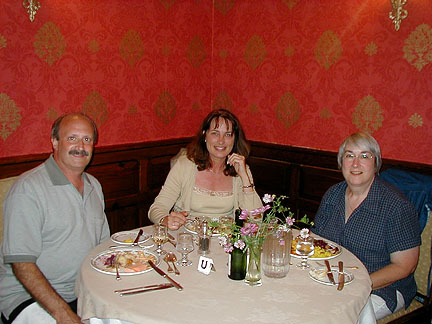 We treated ourselves to a 4 course
dinner at the Bath Hotel in Lynmouth.




The lounge at Glenville House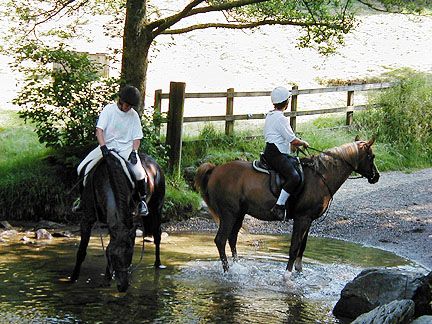 I don't care what Keith says, I'm NOT drinking this water!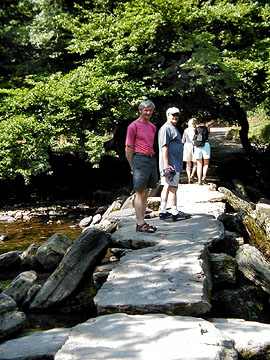 We're crossing the river on this old clapper bridge.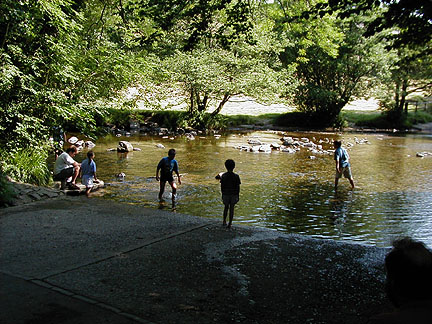 I almost felt like joining them in the water. It was very warm.




Talk about lush!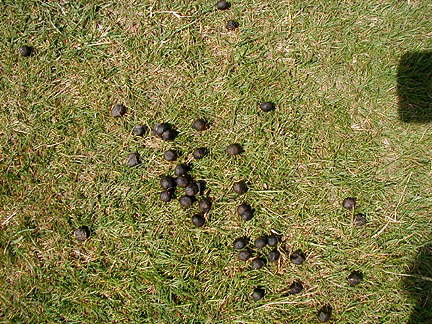 Yeah, it's sheep poop, OK!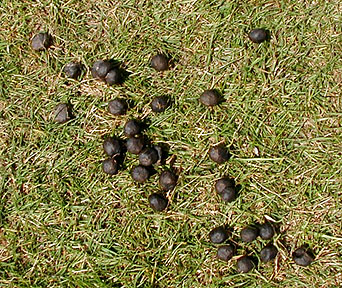 And here's an even closer view . . .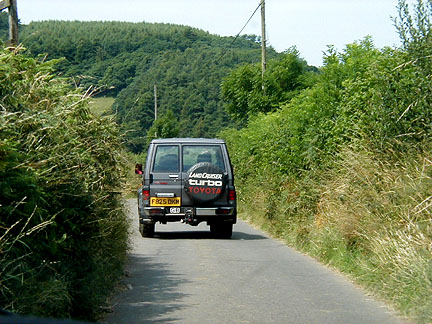 We're following Keith and Sandra down a narrow country lane.





Keith, which picture(s) should I keep?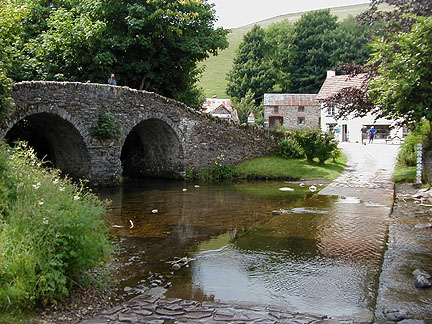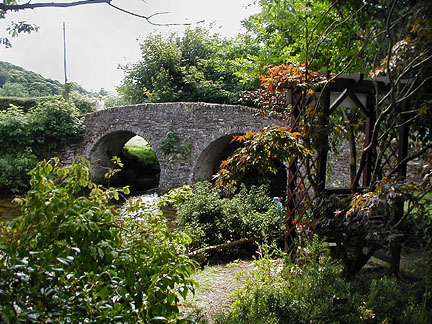 And which one of these two similar shots should I keep?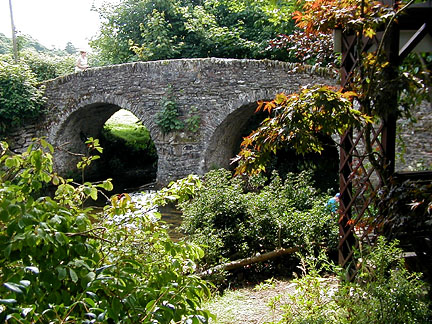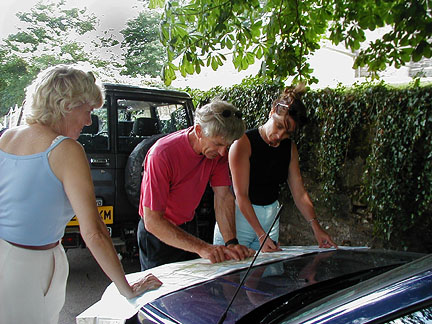 Keith is making sure we don't get lost. He and Sandra
were headed home to attend a friend's barbeque.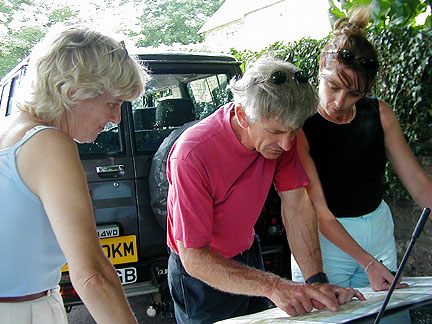 Hey Sandra, is he telling her right? hehehe