NEW YORK 2002
A Family Visit


Tuesday, July 30, 2002

Going Home


Page 27




What we saw in Chicago, we saw from the freeway.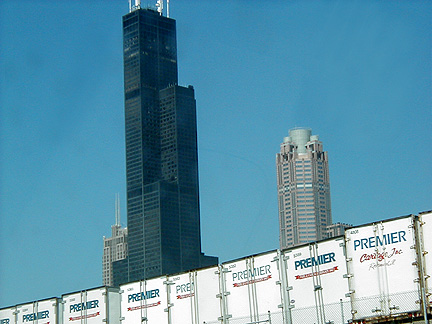 I believe the black building is the Sears Tower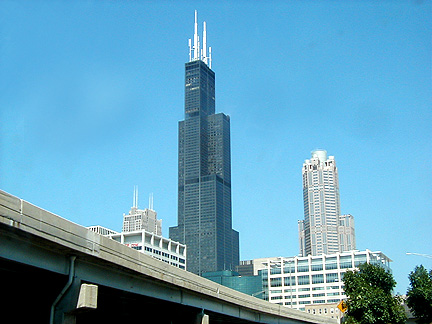 The train/subway stations are right on the freeway!

Chicago's O'Hare Airport is pretty cool! They have
moving walkways all over the place!
(Moving, did ya hear? That's why all the pictures are blurred!)



I learned a very important lesson on this trip.
I can't get good night time take-off pictures with my digital!
(But I think some are kind of pretty so I put them here.)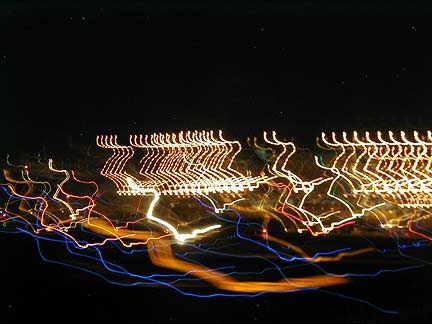 We had a really great time visiting family and friends.
We saw a lot of cool places where I could play photographer.
It was a wonderful vacation!
Return to My Home Page
Return to My Special Events Page
Return to Rochester Index Page
Click the following links to see the rest of my Rochester photos
Page 1 - Friday, July 19 - Leaving LAX - Arriving Buffalo
Page 2 - Friday, July 19 - Kay's House in Niagara Falls
Page 3 - Friday, July 19 - Finally Got to Annette's House
Page 4 - Saturday, July 20 - The Old Hood
Page 5 - Saturday, July 20 - Don's Originals
Page 6 - Saturday, July 20 - Glenn's House
Page 7 - Saturday, July 20 - Sodus Lighthouse
Page 8 - Saturday, July 20 - West Pier Light - Sodus Bay and Ride Back to Rochester
Page 9 - Saturday, July 20 - Family Dinner at Annette's
Page 10 - Sunday, July 21 - Concert in the Park/Dessert at Nate & Alice
Page 11 - Monday, July 22 - Cousins at the Highland Park Diner
Page 12 - Monday, July 22 - Wegman's - (Click HERE for More Wegman's Photos)
Page 13 - Monday, July 22 - Charlotte-Genesee Lighthouse
Page 14 - Monday, July 22 - A Family Dinner
Page 15 - Tuesday, July 23 - Charlotte
Page 16 - Wednesday, July 24 - Naples/Cemetery
Page 17 - Wednesday, July 24 - Widmer Winery and Monica's
Page 18 - Wednesday, July 24 - A Family Dinner Out
Page 19 - Thursday, July 25 - Lunch With Cousins
Page 20 - Thursday, July 25 - Marilynne's Glass Studio
Page 21 - Thursday, July 25 - Bob's Collections
Page 22 - Thursday, July 25 - Dinner With Jeff's Gang
Horses of Rochester
The Rock and Roll Hall of Fame
Page 23 - July 26-30 - THE SILLS HOUSE
Page 24 - July 27-29 - BUYING A HORSE
- Baby Horse
Page 25 - Tuesday, July 30 - OUR LAST DAY
Page 26 - Tuesday, July 30 - PICTURES ON THE PORCH
Page 27 - Tuesday, July 30 - Going Home